HyDrive - How It Works
This exclusive Case/Ingersoll Garden Tractor Hydraulic
Drive is a simple, direct drive system. The 'Only'
Garden Tractor System that features an
oil-only connection between the
Engine and the Transaxle.
More HyDrive Info Here
Case HydraulicDrive®
Stock Photo's Of A Few Case/Ingersoll
448 Garden Tractor Implements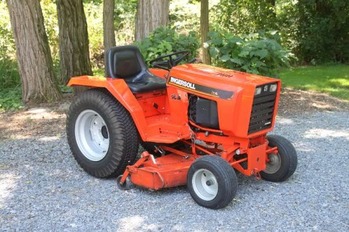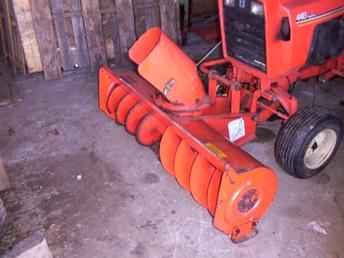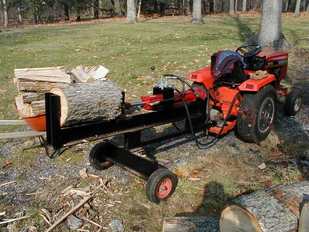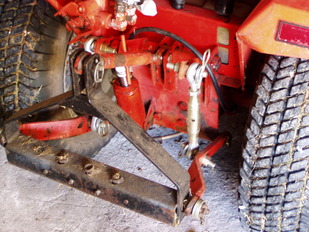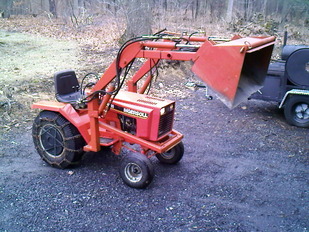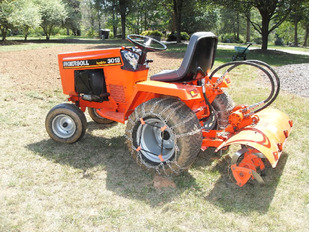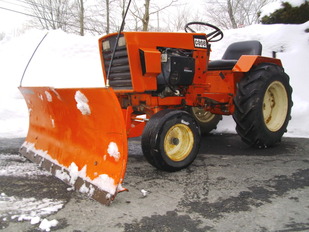 Manufacturer: J.I. Case
Factory: Winneconne, Wisconsin, USA
400 Series Tractors: 1980 - 1988
448 18hp Tractor Specifications;
Engine Detail:
Engine Type: Onan B48M
Gasoline - 2-Cylinder - Air-Cooled
Displacement: 781 cc [47.7ci ]
Bore/Stroke: 3.25x2.875 inches [83 x 73 mm]
Power: 18 hp [13.4 kW]
Rated RPMs: 3600
Starter volts: 12
Transmission:
Transmission: HY-Drive - Type: Hydraulic Drive
Gears: Infinite (2-Range) Forward and Reverse
Comments:
The HY-Drive uses a fixed-displacement hydraulic
pump to power a two-speed transaxle.
Implements Available From Factory When New:
44" Mower deck: Type: mid-mount J.I. Case
Cutting width: 44 inches [111 cm]
48" Mower deck: Type: mid-mount J.I. Case
Cutting width: 48 inches [121 cm]
L50 Dozer Blade: 44" - L54 Dozer Blade: 54"
3 Point Hitch: Category "0" - Snowcaster: J84 Auger "48"
Rototiller - Log Splitter - Cultivators - Hydra-Vac
Snow Cab - Etc


Case HydraulicDrive®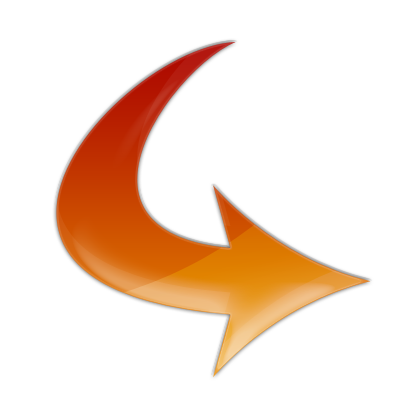 TTG Home Page Here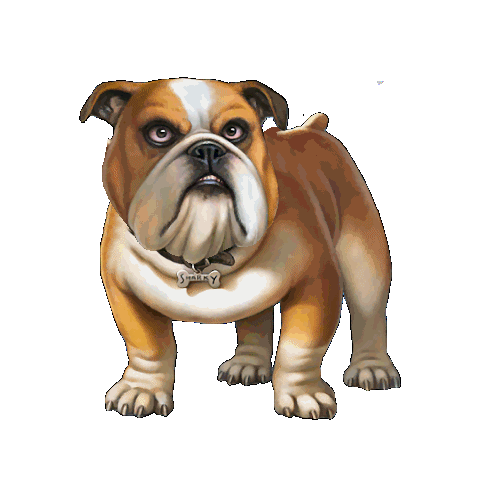 © 2011 - 2018 site designed built and is maintained by
thetractorguysct.com all rights reserved