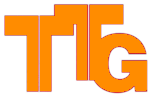 The Tractor Guys
Revive'n Old Iron
Oliver Tractor Series
Serial & Production Number Charts
1935 Thru 1975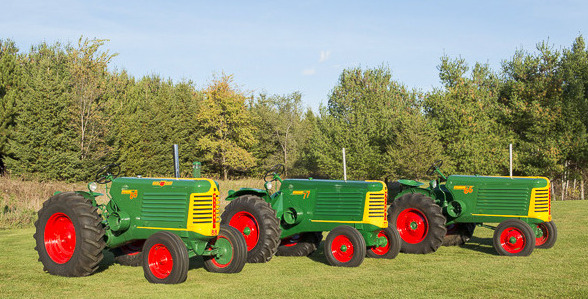 1949 Oliver 88, 1949 Oliver 77 and 1949 Oliver 66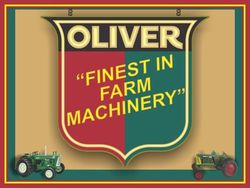 South Bend, Indiana
Charles City, Iowa

*Note: Oliver info is limited, if anyone has more accurate
info that can be added below, send me a email at
thetractorguysct@gmail.com Thanks, George
Also, these Oliver Tractors are listed by their tractor series
number, numerical order, not by the year they were built.

35 Series

| | | | |
| --- | --- | --- | --- |
| Model | Year | Start Serial # | Engine Make & Model Etc. |
| Oliver 35 Tractor Industrial 35 hp | 1937 | 220426 | Oliver 4 Cylinder Gasoline |
| (Similar to the Oliver 70) | 1938 | 220695 | |
| Total Built: 2,700 (Est) | | | P. Run: |


Super 44 Series

| | | | |
| --- | --- | --- | --- |
| Model | Year | Start Serial # | Engine Make & Model Etc. |
| Oliver Super 44 Standard 31 hp | 1957 | 1002 | Continental 4 Cylinder Gasoline |
| Plant: South Bend, Indiana | 1958 | 1551 | Gears: 4 Fwd and 1 Rev |
| Weight: 2,400 lbs | | | Drawbar: 25 hp PTO: 28 hp |
| Original Price: $2,200 (1958) | | | Plows: 2 |
| Total Built: 775 (Est) | | | P. Run: |


Super 55 Series

| | | | |
| --- | --- | --- | --- |
| Model | Year | Start Serial # | Engine Make & Model Etc. |
| Oliver Super 55 Utility 36 hp | 1954 | 6-001 | Oliver 4 Cylinder Gasoline |
| Plant: South Bend, Indiana | 1955 | 11-887 | Oliver 4 Cylinder Diesel |
| Weight: 3400 lbs | 1956 | 35-001 | Gears: 6 Fwd and 2 Rev |
| Original Price: $2,750 (1958) | 1957 | 43-916 | Drawbar Gas: 23.3 hp PTO: 32.65 hp |


60 Row-Crop Series

| | | | |
| --- | --- | --- | --- |
| Model | Year | Start Serial # | Engine Make & Model Etc. |
| Oliver 60 Tractor Row-Crop 20 hp | 1940 | 600001 | Oliver 4 Cylinder Gasoline |
| Plant: Charles City, Iowa | 1941 | 600071 | |
| | 1942 | 606304 | |
| | 1943 | 607395 | |
| | 1944 | 608526 | |
| | 1945 | 612047 | |
| Weight: 2,500 lbs | 1946 | 615628 | Gears: 4 Fwd and 1 Rev |
| Original Price: $1,700 (1948) | 1947 | 616707 | Drawbar: 16.92 hp - PTO: 18 hp - Plows: 1 - 2 |
| Total Built: 20,256 (Est) | 1948 | 620257 | P. Run: |


60 Standard Series

| | | | |
| --- | --- | --- | --- |
| Model | Year | Start Serial # | Engine Make & Model Etc. |
| Oliver 60 Tractor Standard 20 hp | 1942 | 410001 | Oliver 4 Cylinder Gasoline |
| Plant: Charles City, Iowa | 1943 | 410501 | |
| | 1944 | 410511 | |
| | 1945 | 410617 | |
| Weight: 2,500 lbs | 1946 | 410911 | Gears: 4 Fwd and 1 Rev |
| | 1947 | 411311 | PTO: 18 hp - Plows: 1 - 2 |
| Total Built: 1,960 (Est) | 1948 | 411961 | P. Run: |


66 Row-Crop Series

| | | | |
| --- | --- | --- | --- |
| Model | Year | Start Serial # | Engine Make & Model Etc. |
| Oliver 66 Tractor Row-Crop 27 hp | 1949 | 420001 | Waukesha-Oliver 4 Cylinder Gasoline |
| Plant: Charles City, Iowa | 1950 | 421589 | Waukesha-Oliver 4 Cylinder Diesel |
| | 1951 | 426011 | |
| | 1952 | 429771 | |
| Weight: 3,193 lbs | 1953 | 3503990 | Gears: 6 Fwd and 2 Rev |
| Original Price: $2,000 (1954) | 1954 | 4500309 | Drawbar: 22.50 hp - Plows: 2 (14-inch) |
| Total Built: 4,083,562 (Est) | Final | 4503563 | P. Run: |


66 Standard Series

| | | | |
| --- | --- | --- | --- |
| Model | Year | Start Serial # | Engine Make & Model Etc. |
| Oliver 66 Tractor Standard 27 hp | 1949 | 470001 | Waukesha-Oliver 4 Cylinder Gasoline |
| Plant: Charles City, Iowa | 1950 | 470406 | Waukesha-Oliver 4 Cylinder Diesel |
| | 1951 | 472391 | |
| | 1952 | 474233 | |
| Weight: 3,185 lbs | 1953 | 3510050 ? | Gears: 6 Fwd and 2 Rev |
| | 1954 | 4501624 | Drawbar: 21.52 hp - Plows: 2 (14-inch) |
| Total Built: 4,034,475 | Final | 4504476 | P. Run: |


Super 66 Series

| | | | |
| --- | --- | --- | --- |
| Model | Year | Start Serial # | Engine Make & Model Etc. |
| Oliver Super 66 Tractor R.C. 36 hp | 1954 | 7085 | Oliver 4 Cylinder Gasoline |
| Plant: | 1955 | 14099 | Oliver 4 Cylinder Diesel |
| Weight: 3943 lbs | 1956 | 39371 | Gears: 6 Fwd and 2 Rev |
| Original Price: $3,000 (1958) | 1957 | 45846 | Drawbar Gas: 22.3 hp PTO: 32.83 hp |


70 Row-Crop Series

| | | | |
| --- | --- | --- | --- |
| Model | Year | Start Serial # | Engine Make & Model Etc. |
| Oliver 70 Tractor Row-Crop 33 hp | 1935 | 20001 | Waukesha-Oliver 6 Cylinder Distillate |
| Plant's: South Bend, Indiana | 1936 | 200686 | Waukesha-Oliver 6 Cylinder Gasoline |
| Charles City, Iowa | 1937 | 208729 | |
| | 1938 | 219645 | |
| (Also Standard & Orchard Models) | 1939 | 223255 | |
| | 1940 | 231116 | |
| | 1941 | 236356 | |
| | 1942 | 241391 | |
| | 1943 | 243640 | Gears: 4 Fwd and 1 Rev |
| | 1944 | 244711 | Drawbar: 22.7 hp - PTO: 30.37 hp |
| | 1945 | 250180 | |
| | 1946 | 252780 | |
| | 1947 | 258140 | Weight: 4,400 lbs |
| Total Built: 242,839 (Est) | 1948 | 262840 | P. Run: |


77 Row-Crop Series

| | | | |
| --- | --- | --- | --- |
| Model | Year | Start Serial # | Engine Make & Model Etc. |
| Oliver 77 Tractor Row-Crop 37 hp | 1948 | 320001 | Waukesha-Oliver 6 Cylinder Gasoline |
| Plant: Charles City, Iowa | 1949 | 320241 | Waukesha-Oliver 6 Cylinder Diesel |
| | 1950 | 327901 | Waukesha-Oliver 6 Cylinder LP Gas |
| | 1951 | 33743 | |
| | 1952 | 347904 | |
| Weight: 4,207 lbs | 1953 | 3500001 | Gears: 6 Fwd and 2 Rev |
| Original Price: $3,000 (1954) | 1954 | 4501667 | Drawbar: 32.89 hp - Plows: 2 - 3 |
| Total Built: 4,184,469 | Final | 4504470 | P. Run: |


77 Standard Series

| | | | |
| --- | --- | --- | --- |
| Model | Year | Start Serial # | Engine Make & Model Etc. |
| Oliver 77 Tractor Standard 37 hp | 1948 | 269001 | Waukesha-Oliver 6 Cylinder Gasoline |
| Plant: Charles City, Iowa | 1949 | 269697 | Waukesha-Oliver 6 Cylinder Diesel |
| Also Orchard Model: (1949 - 1952) | 1950 | 271267 | Waukesha-Oliver 6 Cylinder LP Gas |
| Weight: 3,850 lbs | 1951 | 272466 | Gears: 6 Fwd and 2 Rev |
| | 1952 | 273376 | Drawbar: 28.48 hp - Plows: 2 - 3 |
| Total Built: 5,050 | Final | 274051 | P. Run: |


Super 77 Series

| | | | |
| --- | --- | --- | --- |
| Model | Year | Start Serial # | Engine Make & Model Etc. |
| Oliver Super 77 Standard 48 hp | 1954 | 8303 | Oliver 6 Cylinder Gasoline |
| Plant: | 1955 | 10001 | Oliver 6 Cyl Diesel - 6 Cyl LP-Gas |
| Weight: 5169 lbs | 1956 | 38500 | Gears: 6 Fwd and 2 Rev |
| | 1957 | 44167 | |
| Original Price: $3,500 (1958) | 1958 | 56917 | Drawbar: 37.61 hp - Plow: 3 - 4 |


80 Row-Crop Series

| | | | |
| --- | --- | --- | --- |
| Model | Year | Start Serial # | Engine Make & Model Etc. |
| Oliver 80 Tractor Row-Crop 43 hp | 1937 | 109152 | Waukesha-Oliver 4 Cylinder Kerosene |
| Plant's: South Bend, Indiana | 1938 | 109167 | Waukesha-Oliver 4 Cylinder Gasoline |
| Charles City, Iowa | 1939 | 109783 | |
| | 1940 | 110221 | |
| | 1941 | 110615 | Gears: 3 Fwd and 1 Rev |
| | 1942 | 110945 | Drawbar: 29.92 hp - Plows: 3 |
| | 1943 | 111219 | |
| | 1944 | 111391 | |
| | 1945 | 111929 | |
| | 1946 | 112879 | |
| | 1947 | 114144 | Weight: 4,800 lbs lbs |
| Total Built: 5,792 (Est) | 1948 | 114944 | P. Run: |


80 Standard Series

| | | | |
| --- | --- | --- | --- |
| Model | Year | Start Serial # | Engine Make & Model Etc. |
| Oliver 80 Tractor Standard 43 hp | 1937 | 803929 | Waukesha-Oliver 4 Cylinder Kerosene |
| Plant's: South Bend, Indiana | 1938 | 803991 | Waukesha-Oliver 4 Cylinder Gasoline |
| Charles City, Iowa | 1939 | 805377 | |
| | 1940 | 806880 | |
| | 1941 | 808125 | Gears: 3 Fwd and 1 Rev |
| | 1942 | 809051 | Drawbar: 29.92 hp - Plows: 3 |
| | 1943 | 809991 | |
| | 1944 | 810470 | |
| | 1945 | 811991 | |
| | 1946 | 813067 | |
| | 1947 | 814564 | Weight: 4,800 lbs lbs |
| Total Built: 11,287 (Est) | 1948 | 815216 | P. Run: |


Super 88 Series

| | | | |
| --- | --- | --- | --- |
| Model | Year | Start Serial # | Engine Make & Model Etc. |
| Oliver Super 88 R.C. Tractor 62 hp | 1954 | 6-503 | Oliver 6 Cylinder Gasoline |
| Plant: Charles City, Iowa | 1955 | 10-075 | Oliver 6 Cyl Diesel - 6 Cyl LP-Gas |
| Weight: 5169 lbs | 1956 | 36-774 | Gears: 6 Fwd and 2 Rev |
| Original Price: $4,000 (1958) | 1957 | 43-901 | Drawbar: 47.08 hp |


90 Series

| | | | |
| --- | --- | --- | --- |
| Model | Year | Start Serial # | Engine Make & Model Etc. |
| Oliver 90 Tractor Standard 48 hp | 1937 | 508918 | Waukesha-Oliver 4 Cylinder Kerosene |
| Plant's: South Bend, Indiana | 1938 | 508935 | |
| Charles City, Iowa | 1939 | 509612 | |
| | 1940 | 510068 | |
| | 1941 | 510564 | |
| | 1942 | 510977 | |
| | 1943 | 511296 | |
| | 1944 | 511474 | |
| | 1945 | 512044 | Gears: 4 Fwd and 1 Rev |
| | 1946 | 512281 | Drawbar: 22 hp - PTO: Optional |
| | 1947 | 513106 | |
| | 1948 | 513856 | |
| | 1949 | 514856 | |
| | 1950 | 513276 | |
| Original Price: $2,800 (1952) | 1951 | 516888 | Weight: 7,073 lbs |
| Total Built: 8,956 (Est) | 1952 | 517874 | P. Run: |


99 Series

| | | | |
| --- | --- | --- | --- |
| Model | Year | Start Serial # | Engine Make & Model Etc. |
| Oliver 99 Tractor Standard 69 hp | 1937 | 508918 | Waukesha-Oliver 4 Cylinder Gasoline |
| Plant's: South Bend, Indiana | 1938 | 508935 | Waukesha-Oliver 6 Cylinder Diesel |
| Charles City, Iowa | 1939 | 509612 | Waukesha-Oliver 6 Cylinder Gasoline |
| | 1940 | 510068 | |
| | 1941 | 510564 | |
| | 1942 | 510977 | |
| | 1943 | 511296 | |
| | 1944 | 511474 | Plows: 5 |
| | 1945 | 512044 | Gears: 4 Fwd and 1 Rev |
| | 1946 | 512281 | Drawbar: 52.05 hp - PTO Rear: Optional |
| | 1947 | 513106 | |
| | 1948 | 513856 | |
| | 1949 | 514856 | |
| | 1950 | 513276 | |
| | 1951 | 516888 | |
| Original Price: $3,500 (1953) | 1952 | 517874 | Weight: 7,073 lbs |
| Total Built: 9,382 (Est) | 1953 | 518300 | P. Run: |


Super 99 Series

| | | | |
| --- | --- | --- | --- |
| Model | Year | Start Serial # | Engine Make & Model Etc. |
| Oliver Super 99 Standard 62 hp | 1954 | 519300 | Oliver 6 Cylinder Gasoline |
| Plant: Charles City, Iowa | 1955 | 519676 | Oliver 6 Cyl Diesel - GM 3 Cylinder Diesel |
| Weight: 7600 lbs | 1956 | 520456 | Gears: 6 Fwd and 2 Rev |
| | 1957 | 520944 | |
| Original Price: $5,000 (1958) | 1958 | 521613 | Drawbar: 73.31 hp - PTO: 65 hp |


440 Series

| | | | |
| --- | --- | --- | --- |
| Model | Year | Start Serial # | Engine Make & Model Etc. |
| Oliver 440 Tractor Standard 31 hp | 1960 | 85725 | Continental 4 Cylinder Gasoline |
| Plant: Charles City, Iowa | 1961 | 103779 | |
| Weight: 2,500 lbs | 1962 | 121833 | Gears: 4 Fwd and 1 Rev |
| Original Price: $2,800 (1963) | | | PTO: 28.0 hp - Plows: 2 |
| Total Built: 36,108 (Est) | | | P. Run: |


500 Series

| | | | |
| --- | --- | --- | --- |
| Model | Year | Start Serial # | Engine Make & Model Etc. |
| Distributor: Oliver 500 Standard | 1960 | 100001 | David Brown 4 Cylinder Diesel |
| Manufacturer: David Brown - 35 hp | 1961 | 100501 | David Brown 4 Cylinder Gasoline |
| Plant: Maltham, England | 1962 | 101201 | Gears: 6 Fwd and 2 Rev |
| Weight: 4,094 lbs | 1963 | 101701 | Drawbar: 30.93 hp - PTO: 33.56 hp |
| Total Built: 2,101 (Est) | Final | 102000 | P. Run: |


550 - 551 - 552 Series

| | | | |
| --- | --- | --- | --- |
| Model | Year | Start Serial # | Engine Make & Model Etc. |
| Oliver 550 Utility Tractor 46 hp | 1958 | 60501 | Oliver 4 Cylinder Gasoline |
| Plant: Charles City, Iowa | 1959 | 72632 | Oliver 4 Cylinder Diesel |
| | 1960 | 84416 | |
| | 1961 | 111868 | |
| | 1962 | 117541 | |
| | 1963 | 127365 | |
| | 1964 | 140620 | |
| | 1965 | 162265 | |
| | 1966 | 171923 | Gears: 6 Fwd and 2 Rev |
| | 1967 | 186165 | Drawbar: 35.30 hp - PTO: 41.39 hp |
| | 1968 | 206095 | |
| | 1969 | 213340 | |
| | 1970 | 222833 | |
| | 1971 | 226965 | |
| | 1972 | 232918 | |
| | 1973 | 238237 | |
| | 1974 | 248375 | |
| Original Price: $4,400 (1975 ) | 1975 | 259255 | Weight: 3,730 lbs |
| Total Built: 198,990 (Est) | Final | 259491 | P. Run: |


600 Series

| | | | |
| --- | --- | --- | --- |
| Model | Year | Start Serial # | Engine Make & Model Etc. |
| Distributor: Oliver 600 44 hp | 1962 | 449800 | David Brown 4 Cylinder Diesel |
| Manufacturer: David Brown | 1963 | 141160 | Gears: 6 Fwd and 2 Rev |
| Plant: Maltham, England | | | |
| Weight: 4,335 lbs | | | PTO: 40 hp |
| Total Built: | | | P. Run: |


660 Series

| | | | |
| --- | --- | --- | --- |
| Model | Year | Start Serial # | Engine Make & Model Etc. |
| Oliver 660 Tractor R.C. 45 hp | 1959 | 73132 | Oliver 4 Cylinder Gasoline |
| Also 660 Wheatland - High-Crop | 1960 | 86166 | Oliver 4 Cylinder Diesel |
| and Orchard Models | 1961 | 111213 | Gears: 6 Fwd and 2 Rev |
| Plant: Charles City, Iowa | 1962 | 117873 | Drawbar: 27.99 hp - PTO: 41.0 hp |
| Original Price: $3,450 (1964) | 1963 | 127356 | Weight: 4,050 lbs |
| Total Built: | 1964 | 141160 | P. Run: |


770 Series

| | | | |
| --- | --- | --- | --- |
| Model | Year | Start Serial # | Engine Make & Model Etc. |
| Oliver 770 Tractor R.C. 52 hp | 1958 | 60504 | Oliver 6 Cylinder Gasoline |
| Also 770 Wheatland - High-Crop | 1959 | 71011 | Oliver 6 Cylinder Diesel |
| and Orchard Models | 1960 | 84554 | Oliver 6 Cylinder LP Gas |
| Plant: Charles City, Iowa | 1961 | 111472 | |
| | 1962 | 117600 | |
| | 1963 | 127319 | |
| | 1964 | 141901 | |
| | 1965 | 153255 | Plows: 3 - 4 |
| Weight: 5,500 lbs | 1966 | 171515 | Gears: 6 Fwd and 2 Rev |
| Original Price: $4,345 (1967) | 1967 | 183649 | Drawbar: 44.38 hp - PTO: 47.0 hp |


880 Series

| | | | |
| --- | --- | --- | --- |
| Model | Year | Start Serial # | Engine Make & Model Etc. |
| Oliver 880 Tractor R.C. 61 hp | 1958 | 60505 | Oliver 6 Cylinder Gasoline |
| (Also Made Standard & Wheatland) | 1959 | 71640 | Oliver 6 Cylinder Diesel |
| Plant: Charles City, Iowa | 1960 | 84555 | |
| Weight: 5,640 lbs | 1961 | 111262 | Gears: 6 Fwd and 2 Rev |
| Original Price: $5,000 (1963) | 1962 | 117640 | Drawbar: 42.0 hp - PTO: 55.0 hp |


950 Series

| | | | |
| --- | --- | --- | --- |
| Model | Year | Start Serial # | Engine Make & Model Etc. |
| Oliver 950 Tractor Standard 66 hp | 1958 | 67828 | Oliver 6 Cylinder Gasoline |
| Plant: Charles City, Iowa | 1959 | 71245 | Oliver 6 Cylinder Diesel |
| Weight: 10,400 lbs | 1960 | 84487 | Gears: 6 Fwd and 2 Rev |
| Original Price: $5,900 (1961) | 1961 | 110064 | Drawbar: 48.7 hp - PTO: 59.75 hp |


990 Series

| | | | |
| --- | --- | --- | --- |
| Model | Year | Start Serial # | Engine Make & Model Etc. |
| Oliver 990 Tractor Standard 93 hp | 1958 | 67828 | General Motors 3 Cylinder Diesel |
| Plant: Charles City, Iowa | 1959 | 71245 | |
| Weight: 11,000 lbs | 1960 | 84487 | Gears: 6 Fwd and 2 Rev |
| Original Price: $8,200 (1961) | 1961 | 110064 | Drawbar: 61.4 hp - PTO: 84.1 hp |


995 Series

| | | | |
| --- | --- | --- | --- |
| Model | Year | Start Serial # | Engine Make & Model Etc. |
| Oliver 995 Tractor Standard 94 hp | 1958 | 67828 | General Motors 3 Cylinder Diesel |
| Plant: Charles City, Iowa | 1959 | 71245 | |
| Weight: 11,200 lbs | 1960 | 84487 | Gears: 6 Fwd and 2 Rev |
| Original Price: $10,000 (1961) | 1961 | 110064 | Drawbar: 71.70 hp - PTO: 85.37 hp |


1250 Standard Series

| | | | |
| --- | --- | --- | --- |
| Model | Year | Start Serial # | Engine Make & Model Etc. |
| Distributor: Oliver 1250 42 hp | 1965 | 705376 | Fiat 4 Cylinder Gasoline |
| Manufacturer: Fiat - Plant: Italy | 1966 | 712833 | Fiat 4 Cylinder Diesel |
| (Utility Tractor) | 1967 | 728661 | Gears: 6 Fwd and 2 Rev |
| | 1968 | 739527 | PTO Gasoline: 35 hp - PTO Diesel: 38.5 hp |
| Total Built: 37,150 (Est) | 1969 | 742526 | P. Run: |


1250-A Standard Series

| | | | |
| --- | --- | --- | --- |
| Model | Year | Start Serial # | Engine Make & Model Etc. |
| Distributor: Oliver 1250-A 42 hp | 1969 | 305985 | Fiat 4 Cylinder Diesel |
| Manufacturer: Fiat - Plant: Italy | | | (Utility Tractor) |
| Weight: 3,120 lbs | | | Gears: 6 Fwd and 2 Rev |
| Original Price: $4,600 (1969) | | | PTO Diesel: 38.5 hp |
| Total Built: 3,395 (Est) | Final | 309380 | P. Run: |




Did you know the Oliver Chilled Plow Company
did'nt produce just Plows. How about a
extremely rare 3 Wheel Tractor?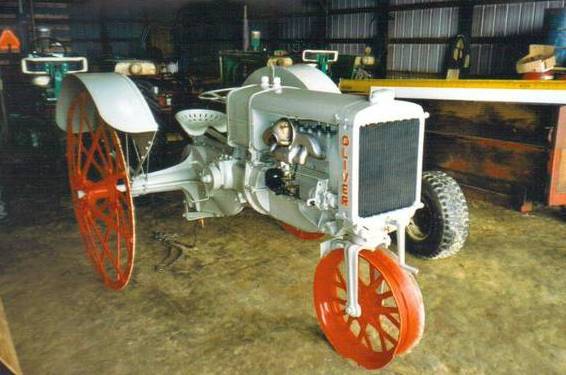 Pre-1929 Oliver Chilled Plow Three Wheel Tractor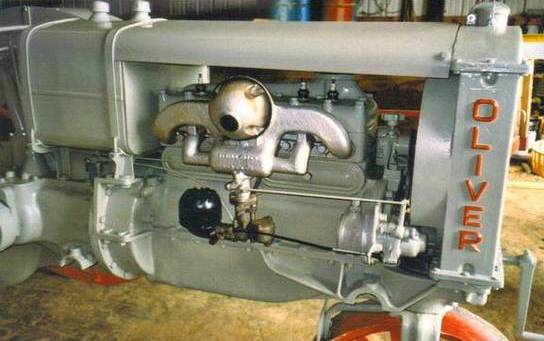 In the mid-late 20's Hart-Parr did not have a row crop
tractor and Oliver Farm Equipment Company did
not exist yet.
During this time, Oliver Chilled plow Company designed
and produced approxamentaly twenty lightweight
three wheel row crops that would later be
adopted and advanced into the Hart-
Parr Oliver row crop after the
1929 merger of;
Hart-Parr, Oliver Chilled Plow, Nichols & Shepard, and
American Seeding Companies which formed The
Oliver Farm Equipment Co.
I've read that there is only one Chilled Plow tractor
still in existance today.

Did Oliver Ever Produce Tractors In Multiple Colors? YES !

In this video, Bill Cover of Chambersburg, Pennsylvania
shares the story of his families Red 1937 Oliver 70
Row Crop. Bill's grandfather, William Cover
bought the tractor new in 1938 for
$750.00.
In 1937 the Oliver Farm Equipment Co. was experimenting
with different color schemes for its model 70 tractor. The
company picked six different color combinations and
let the farmers decide which one they liked the best.
The Oliver branches were sent one of each color.
The Six Different Color Combinations
Chrome Green body, Tangerine trim, White lettering;
Chinese Gold body, Tangerine trim, Ivory lettering;
Regatta Red body, Aluminum trim, White lettering;
Chrome Green body, Red trim, Ivory lettering;
Ivory body, Chinese Gold trim, Red lettering;
Yellow Body, Black trim, Red lettering.
The Oliver Co. conducted the "Oliver '70' Tractor Color
Voting Contest" at the principal state and sectional
fairs of 1937. The Oliver fair exhibit consisted of
a voting table surrounded by 6 specially paint-
ed Oliver Row Crop 70 tractors. Farmers
were asked to look over the differently
painted tractors and indicate their
choice on a ballot.
Farmers who "voted" in the promotion were given
special leather key cases. Over 100,000 votes
were cast and the winning color was
Chrome Green with Red trim.

1936 Orange Oliver 70 ?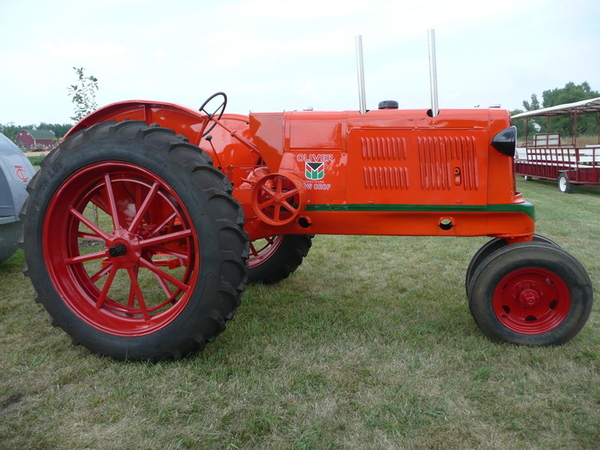 Here is a photo of a tractor that belongs to farm-
america.org. which they thought may have
been one of the originals in the Oliver
color contest but we can't prove
that as apparently no serial
numbers were recorded.
This one has been
completely
restored.

A Display Of Oliver Tractors From Old To New


50's Introduction Of Oliver's New Super Line Of Tractors

This is a vintage promotional film that was put out by the Oliver
tractor company made to promote the brand new Super line of
tractors. It shows footage of the R&D department technical
data relating to the 70 Vs 77 Vs the XO-121 Super prototype.
Also has footage of Oliver's "traction dynometer" testing
machine used to measure the output of a tractor under
different loads. ( filmed mid 1950's - 33 mins )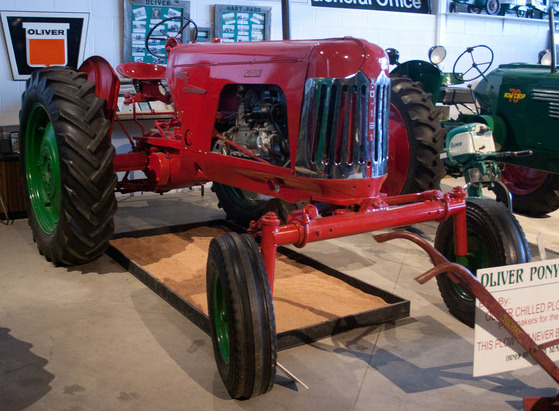 1957 Oliver Super XO-121 Experimental Tractor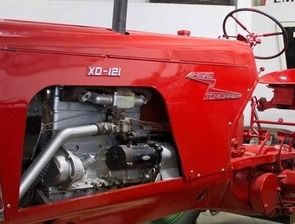 1957 Oliver Super XO-121 "Ahead Of Tomorrow" tractor
was an experimental model, and thus was never
mass-produced.
In 1953 Oliver and the Ethyl Corp. developed a joint
research program called the XO 121,"X" for
experimental, "O" for Oliver and "121,"
for 12:1 compression ratio. They
were trying to produce more
power in the gas engines.
With the test results, Oliver made changes in future
gasoline engines. The experimental engine
was put in the Oliver 88 STD tractor.

70's Introduction Of Oliver's New 1800 & 1900 Tractors

This was a film put out by the Oliver Tractor Corporation in the
70's for dealers to promote the new 1800, 1900 tractors,
in row crop and wheatland, and a variety of new
implements. This also contains footage and
promotional info on the 50, 550, 660,
770, and 880 model Oliver's.


---



~ MISCELLANEOUS INFORMATION ~
Oliver 80 and 90 Tractor Difference Info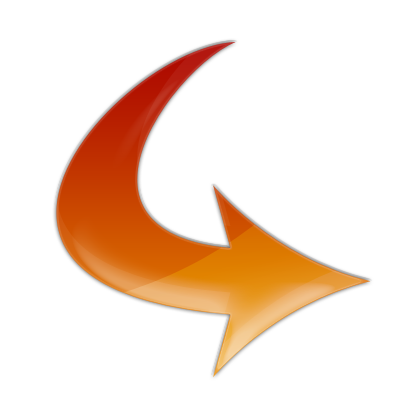 TTG Oliver 80 & 90 Tractors .pdf

Many Misc. Tractor Parts Files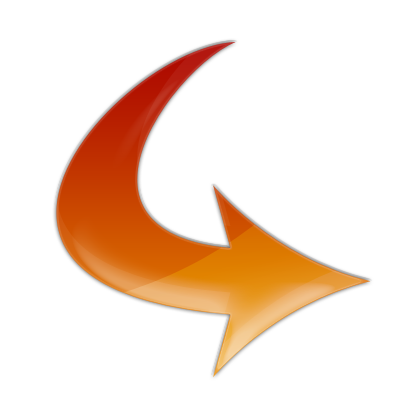 Steiner Tractor Parts Files .pdf

Oliver Tractor Series Paint Codes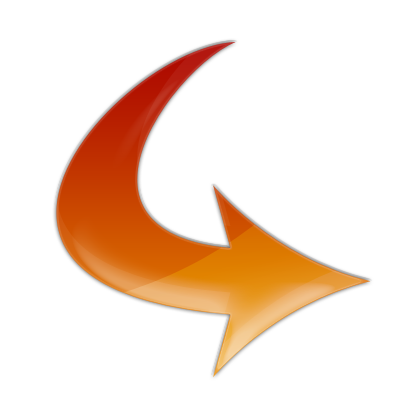 TTG Oliver Tractors Paint Codes

All Oliver Tractors Listed By Model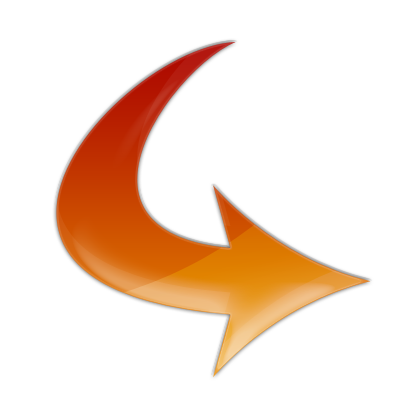 TractorData Oliver Tractor Series Info

⁕ 100 Years of University of Nebraska Tractor Tests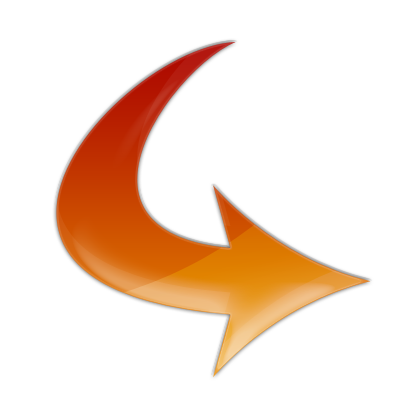 Farm Tractor Tests 1903 Thru 2009 Here

Toplands & Double D Living History Farm

1st Sunday In June Antique Tractor Show Annual Open House
Dudley Diebold's Toplands Farm
102 Painter Hill Road,
Roxbury, Ct.
Double D Living History Farm maintains the
largest collection of restored antique
tractors and farm equipment
in the Northeast.
The Admission Is Free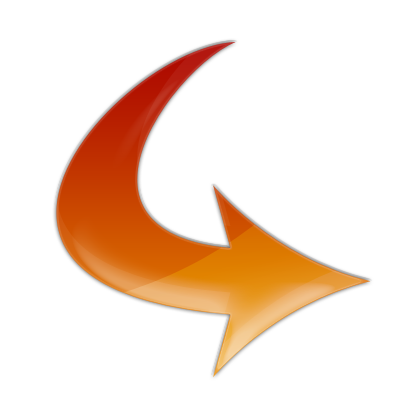 View Toplands Farm & D & D's Living History Info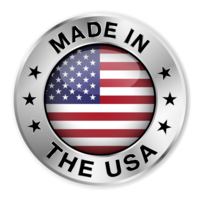 *Note: Oliver info is limited, if anyone has more accurate
info that can be added above, send me a email at
gtstoday@gmail.com Thanks, George

( visits since march 1st, 2017 )



© 2011 ~ 2018 site was designed built and is maintained by
thetractorguysct.com all rights reserved