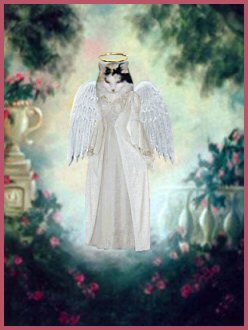 April 4, 2007 is Mewsette's 21st birthday.

A few days after I lost my Mewsette, I wrote new lyrics to Candle in the Wind for her because I'd promised her I would. It was her song, and she loved to hear it. Since then, I haven't been able to write any poems for her, as I had through all her years of illness. I think the reason I don't write poetry any more is that my inspiration was gone with her. Candle in the Wind was the hardest thing I ever wrote, and I'd be grateful if you visit that page once more for this day, her 21st birthday. It turned out to be my last public tribute to her.

Candle in the Wind

In private, my love for her and my gratitude for the precious gift she was to me go on forever. She made one long blessing of nearly 20 years of my life.
As long as I live, so does she.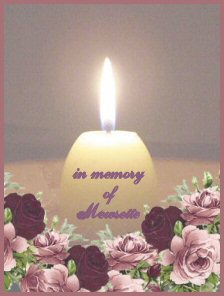 All my love forever, from your mom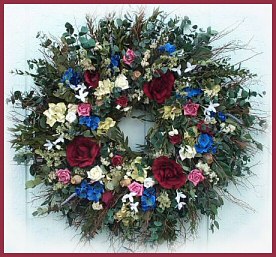 Wif all my luff, from Phelicity


Her One Year Page by Phelicity with her family
Her 20th Birthday Angels Page
Home