page 2


CAPE MAY-NEW JERSEY
NOT ONLY IS THIS A BEAUTIFUL LIGHTHOUSE
BUT IT HAS A WONDERFUL GIFT SHOP
WHERE WE PURCHASED MANY GREAT ITEMS....
Here we are posing again....

PONCE DE LEON-FLORIDA
THIS IS THE ONLY LIGHTHOUSE THAT
WE ACTUALLY CLIMBED UP ALL THE STEPS TO THE TOP..
(12 outdoor granite steps to entrance
plus 203 steps up to the viewing balcony)..

THE VIEW WAS WELL WORTH IT..this light is 175 ft.tall,
second tallest in the nation..
(Cape Hatteras, N.C. is our nations tallest, 208 ft.)....

Anne on way to top.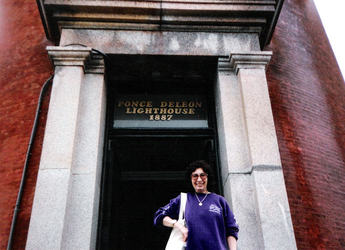 View from the top


Here is a view of the spiral staircase inside the light




My replica of Ponce De Leon


ROBBINS REEF-NEW YORK

WOULD PASS THIS LIGHT TWICE EACH DAY
ON THE STATEN ISLAND FERRY,
GOING TO AND FROM
OUR WORK PLACE IN MANHATTAN..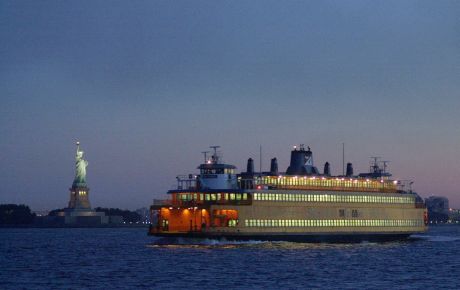 MONTAUK POINT-NEW YORK
LOCATED AT THE EASTERN TIP OF LONG ISLAND..
NEW YORK'S OLDEST LIGHTHOUSE..BUILT IN 1797..
THE LIGHT CAN BE SEEN FOR 19 MILES..

ST.AUGUSTINE-FLORIDA
LOCATED ON ANASTASIA ISLAND,
THIS LIGHTHOUSE WAS THE FIRST ONE BUILT IN FLORIDA....

SANDY HOOK NEW JERSEY
The oldest operating lighthouse in the U.S.
JK at Sandy Hook

SEA GIRT, NEW JERSEY
Built in 1896

STATEN ISLAND LIGHT-NEW YORK
THIS LIGHTHOUSE IS A 90 FT. OCTAGONAL STRUCTURE
AND OF ALL THE LIGHTS EVER BUILT,
THIS ONE IS BY FAR THE MOST BEAUTIFUL...
THE BEACON HAS BEEN HAILED AS AN ARCHITECTURAL MARVEL...
IN 1968 IT WAS DESIGNATED A NEW YORK CITY LANDMARK....
Another view:

ABSECON LIGHT, ATLANTIC CITY
Another favorite of JK's...
not the lighthouse,
rather the Atlantic City Casinos :-)

THE LADY IN THE HARBOR
LAST BUT NOT LEAST IS THE MOST POPULAR LIGHT...
"THE STATUE OF LIBERTY"
MANY YEARS AGO, MOM AND I TOOK MY SMALL SONS TO VISIT
"THE LADY IN THE HARBOR"......
WE CLIMBED UP 354 STEPS TO HER CROWN....
OUR LEGS WERE HURTING AND WE WERE
SLIGHTLY OUT OF BREATH
BUT IT WAS WELL WORTH IT...
QUITE AN EXPERIENCE, I MUST SAY..
---
---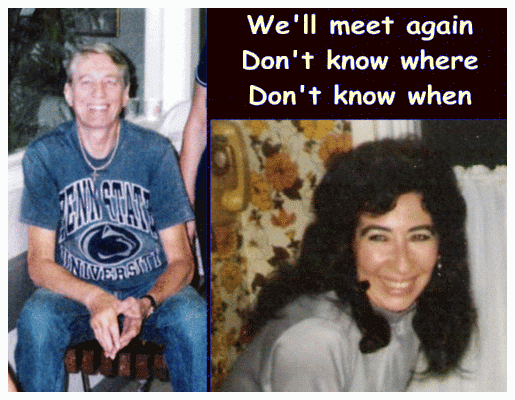 ---
---
Click lighthouse below to return to my index page.


"Lady in Loft Productions" (annemarie)





ęCopyright 2000 "ladyinloft" All Rights Reserved