St. Patrick's Day parade Mobile Patrol 2016 and 2017.
2016 Team
From left to right: Tony, Isa, Thelma, Shirley, Danny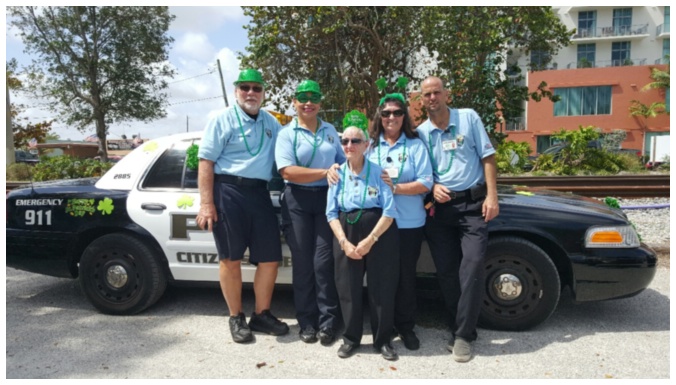 2017
....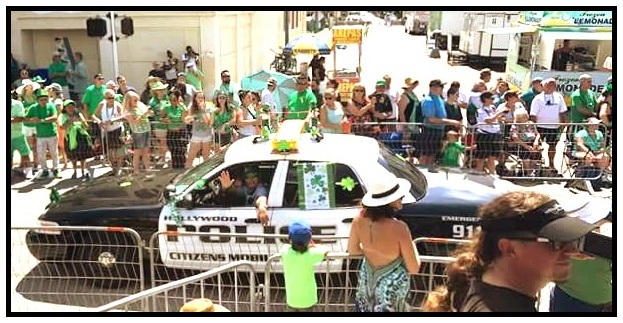 ....
What a great picture of the crowd and the car. Thanks Chief for taking this picture.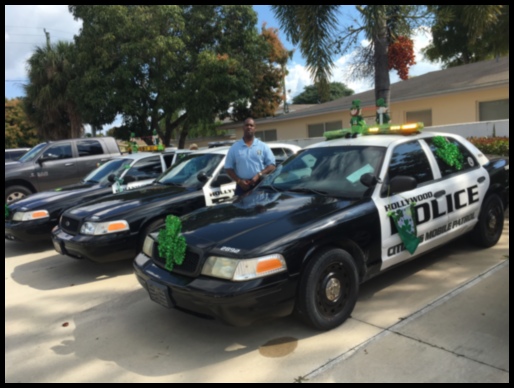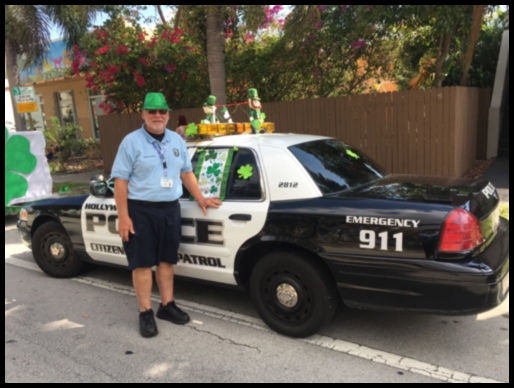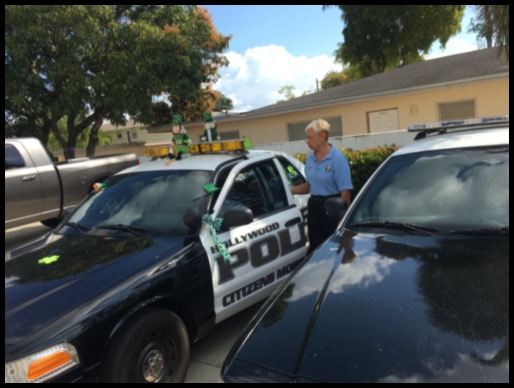 Marc (left) and Tony were partners in the parade this year. Isa and Belinda were partners. Look at the little leprechauns on top of the cars. Compliments goes to Tony who thought up the little guys. They look great!!
The Mobile Patrol Teams in the parade this year were Marc, Tony, Isa, and Belinda.