PUMPKIN PATROL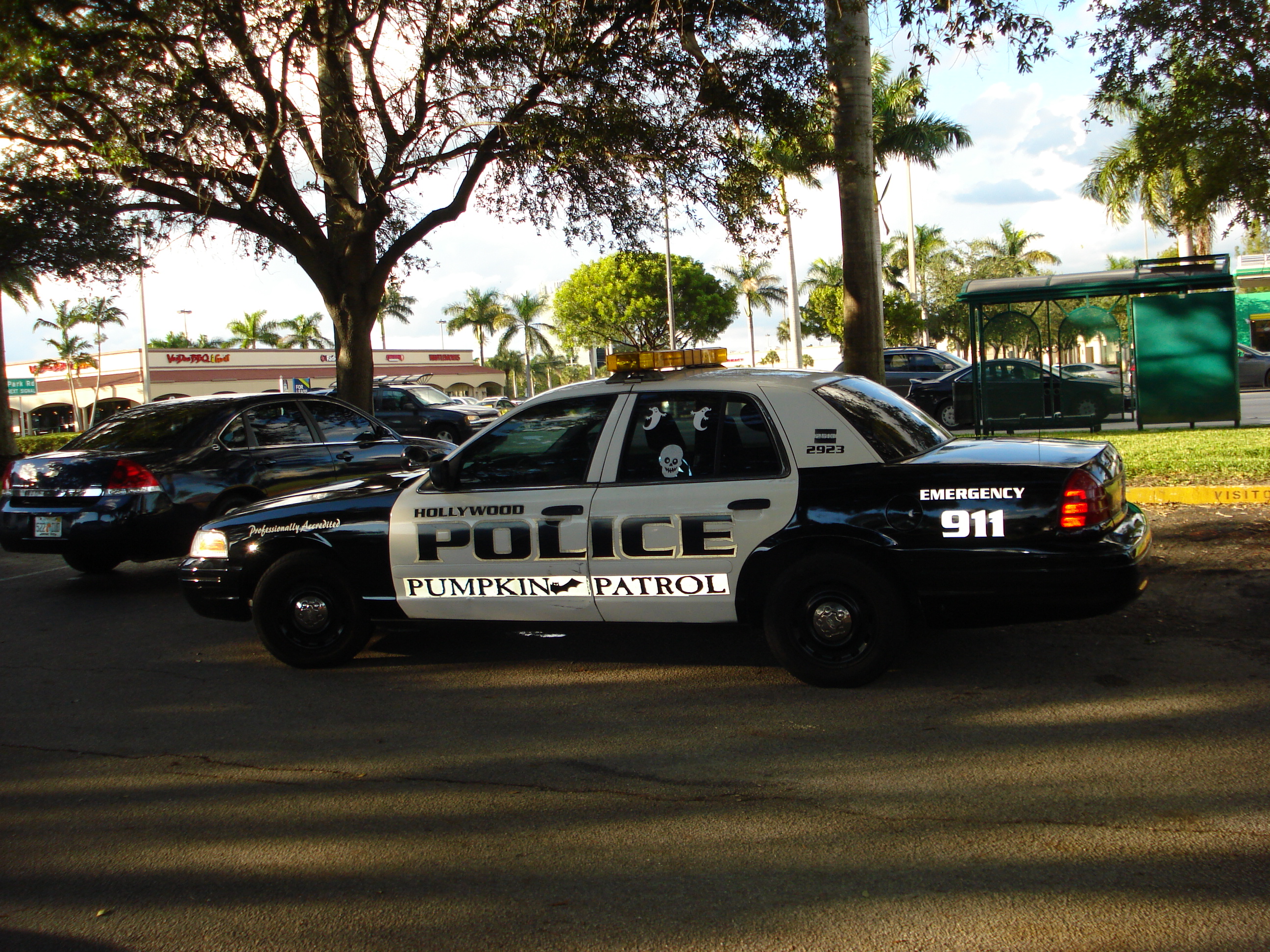 Every year the Hollywood Police Mobile Patrol unit turns into (drum roll) "THE PUMPKIN PATROL". We go out patrolling the neighborhoods to make sure the Trick or Treaters are safe. We pass out candy to the happy ghosts and goblins as well as some super heros and princesses as the parents take pictures.
Your Pumpkin Patrol teams for 2015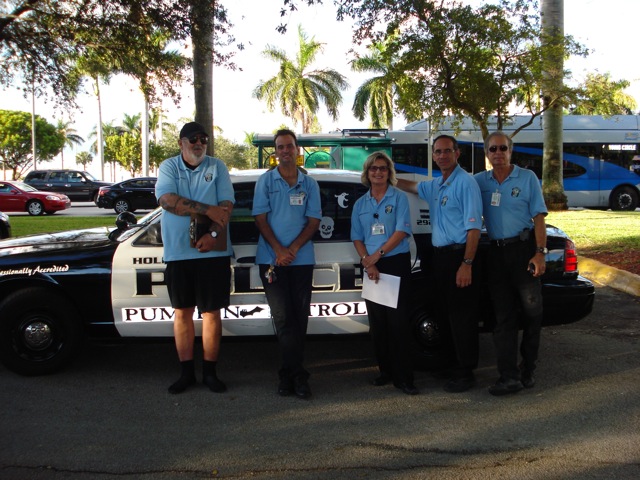 ...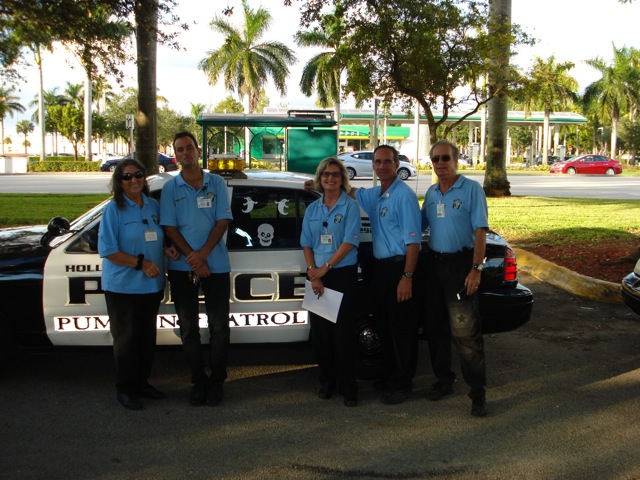 The teams are (1st picture): Skip, Danny, Donna, Joe, Mitch. (2nd pic): Shirley in place of Skip.
Pumpkin Patrol 2016
Hollywood Police Pumpkin Patrol unit getting ready to go out on patrol.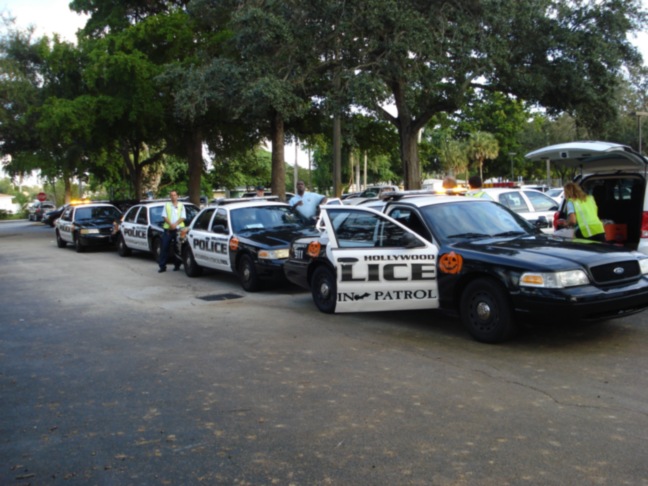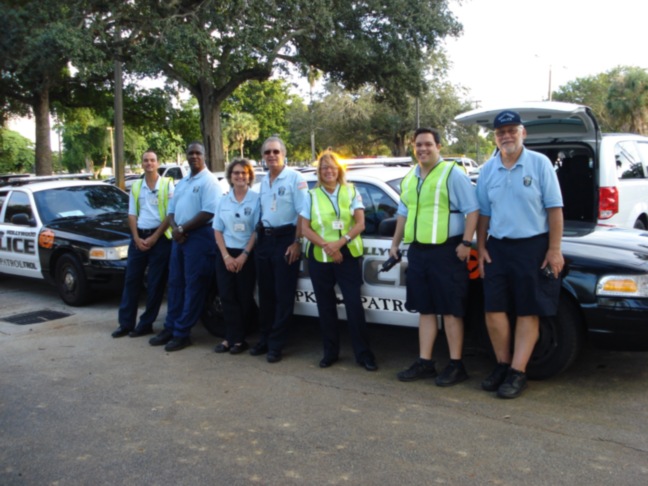 ...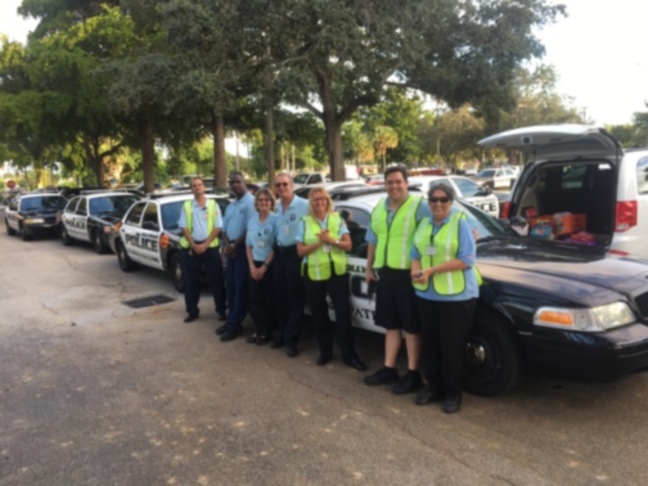 Danny & Marc, Donna & Mitch, Julie & Rene, and my partner, Tony. The next picture I'm in place of Tony. My name is Shirley. (Well, someone had to take the pictures.)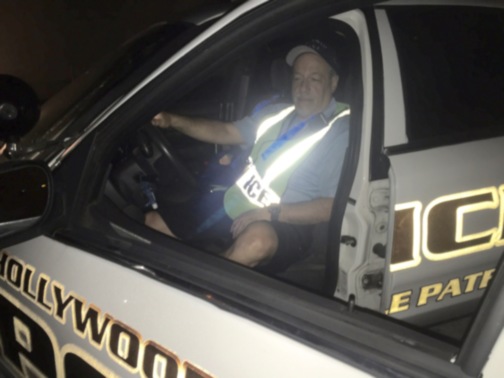 ...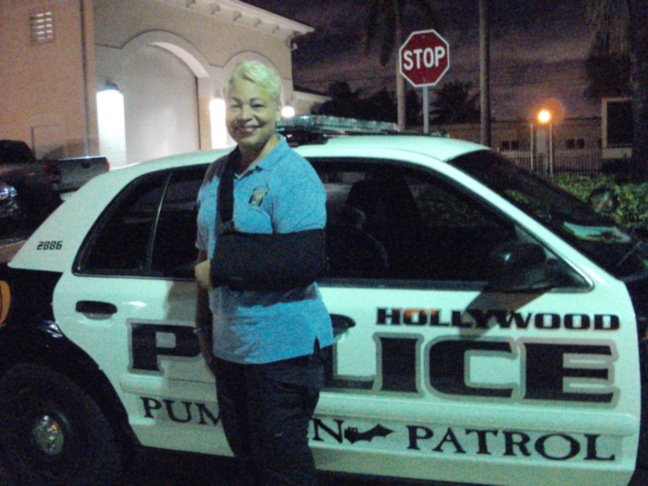 Bernie and Isa were stationed downtown to block the street for the main event. There is a special section of downtown blocked off for the Trick or Treaters.