<!body background="daisyback.gif">

Highland Gardens Civic Association's National Night Out 2007 was a great success!!

The neighborhood came together for an evening of fun, food, entertainment, and education.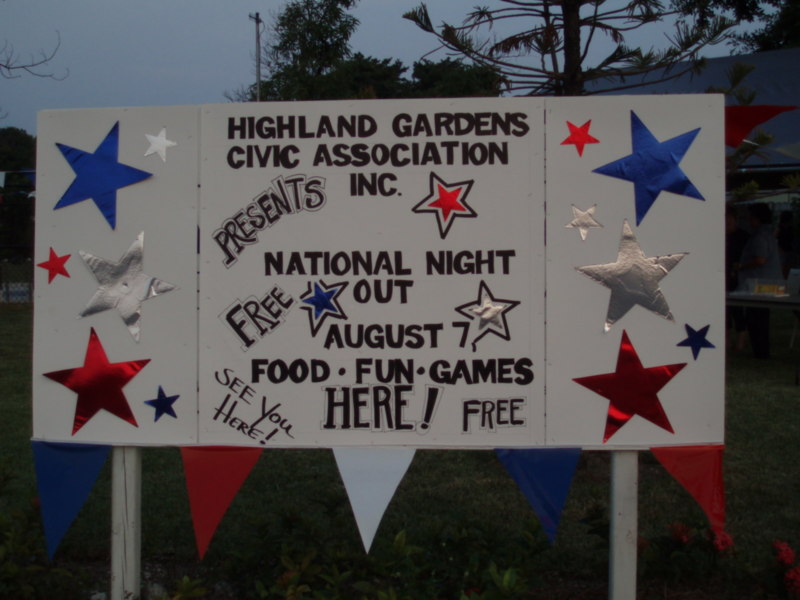 Our welcome sign....come on in!!!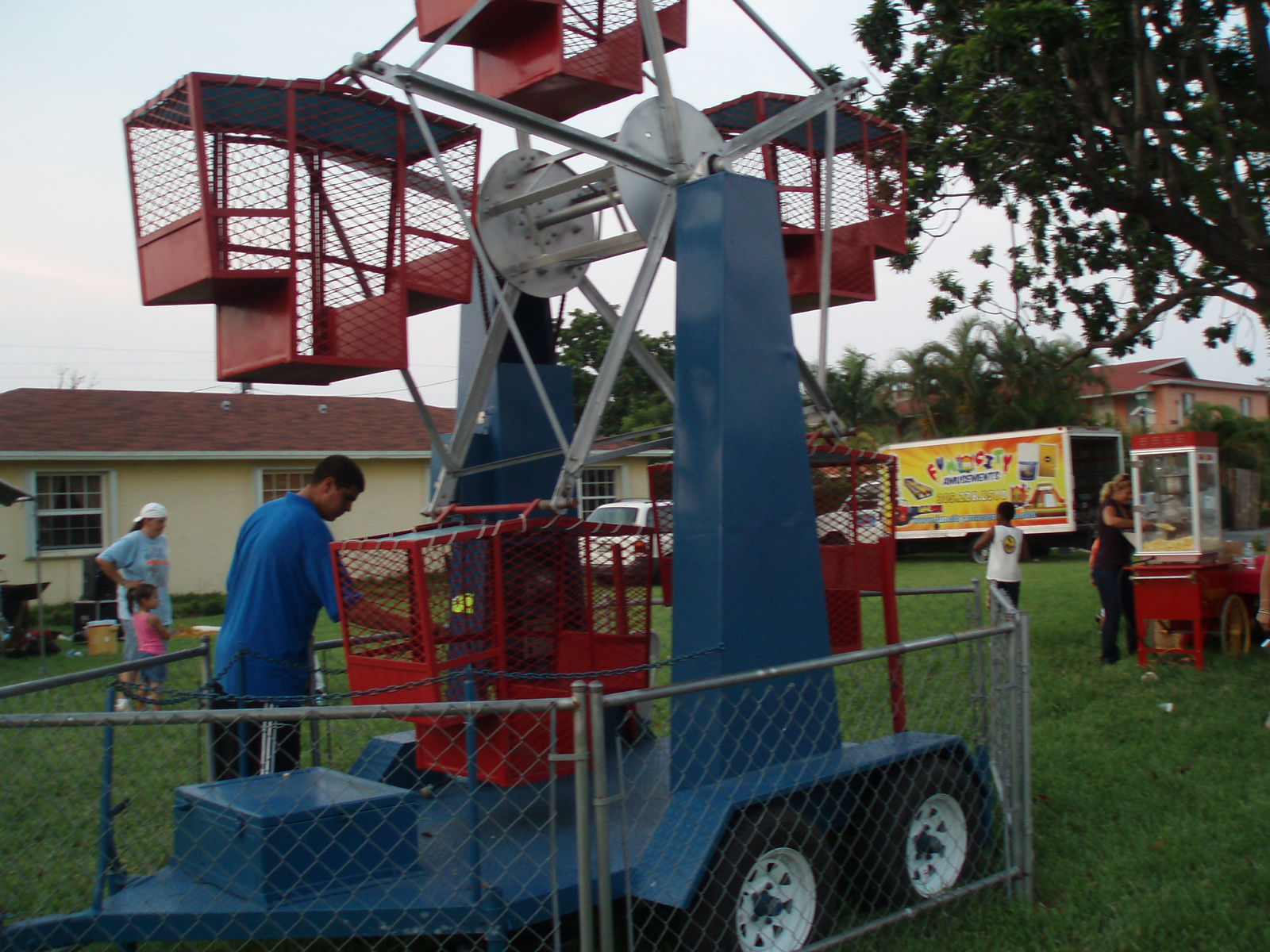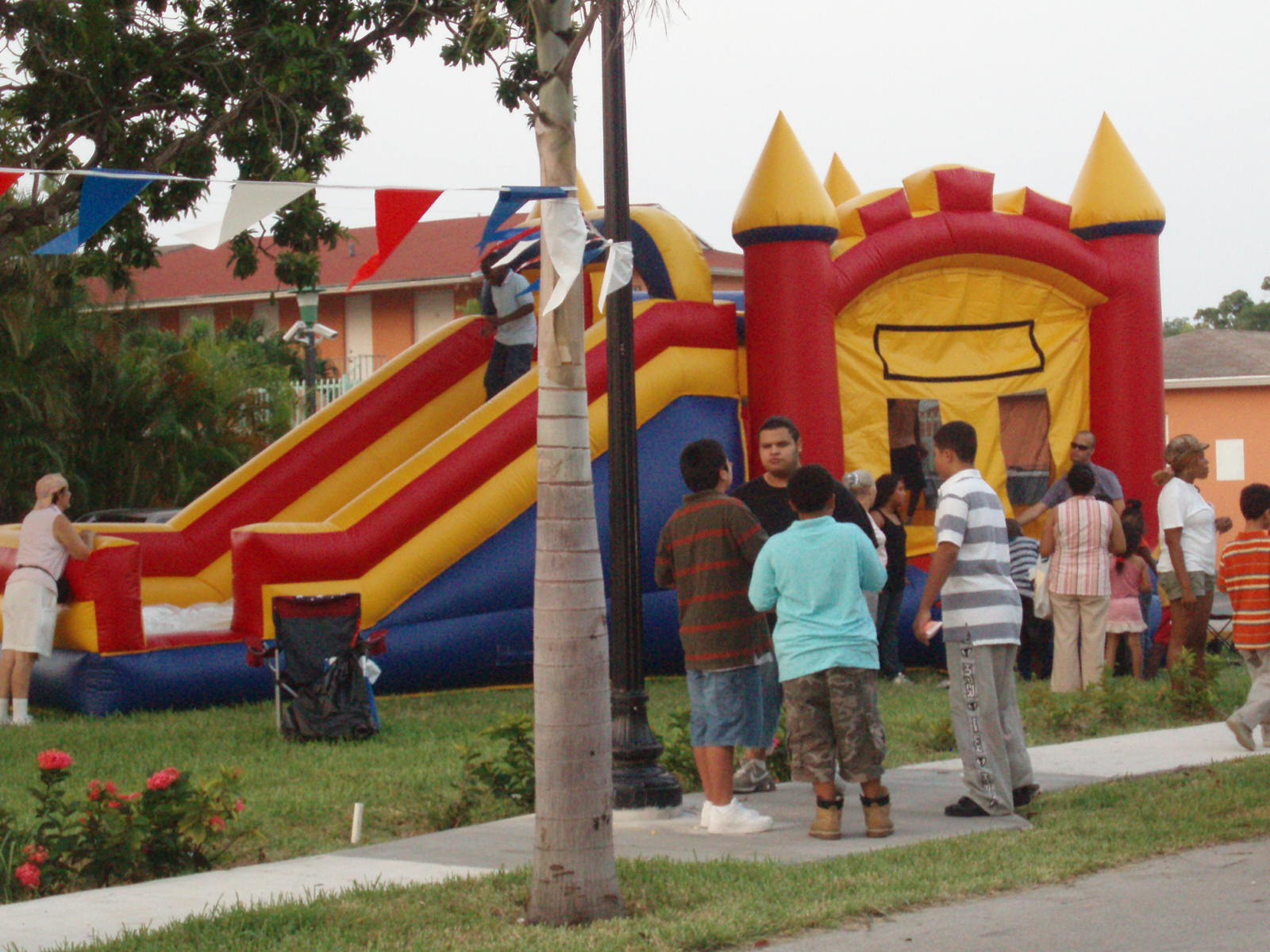 Ferris Wheel and bounce house being set up for the kids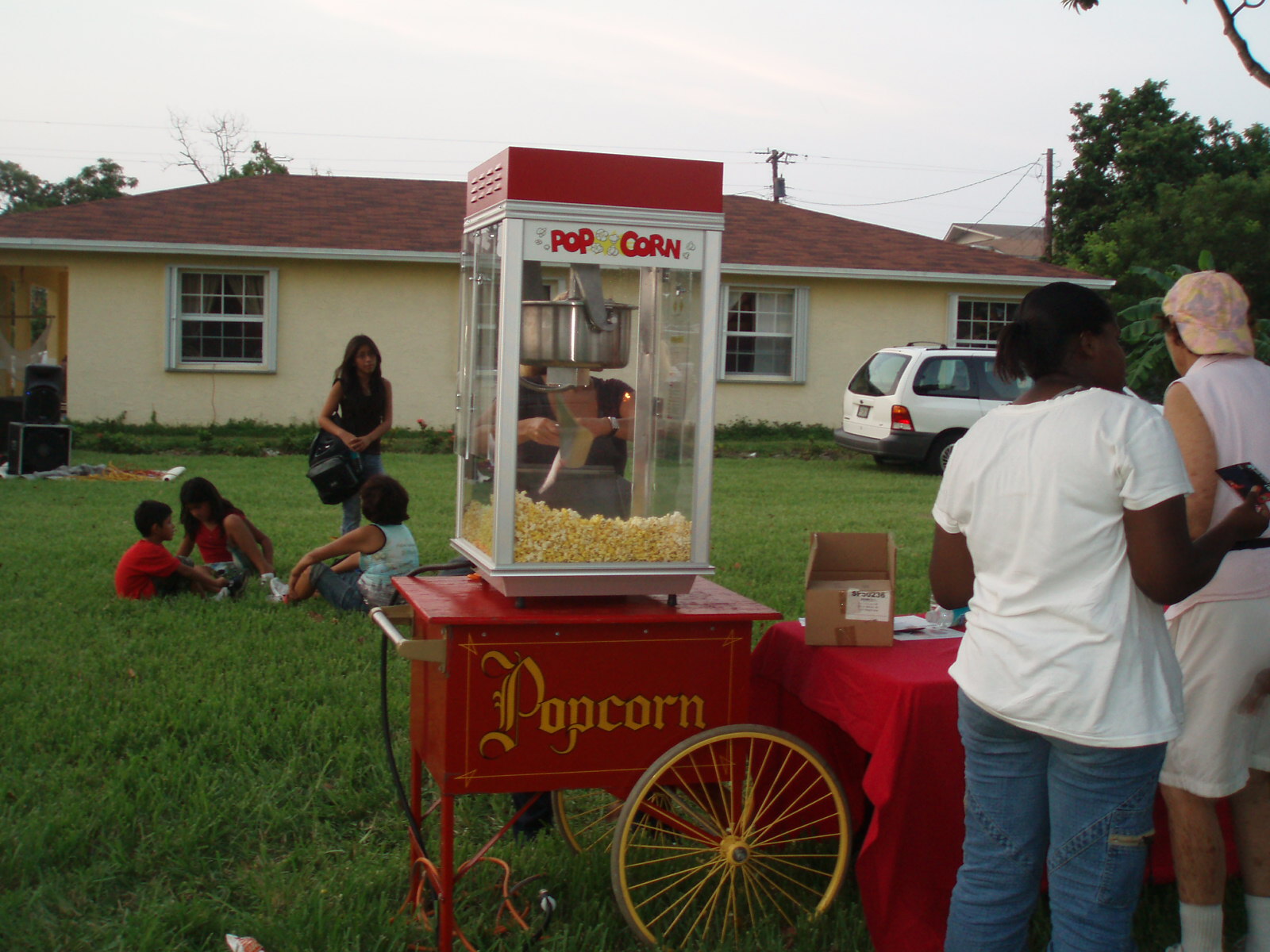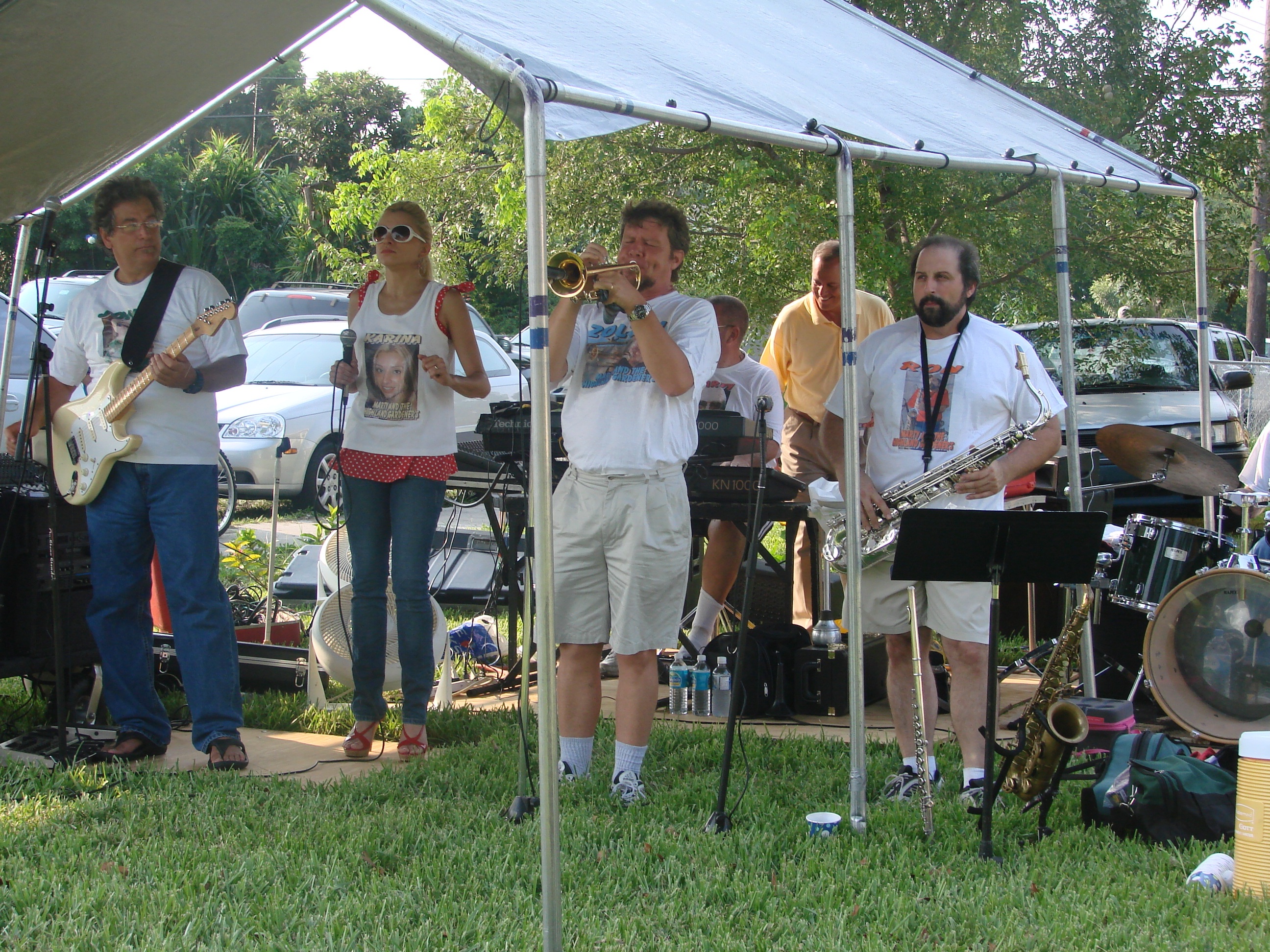 Have a bag of popcorn and enjoy the music performed by Marty and the Highland Gardners.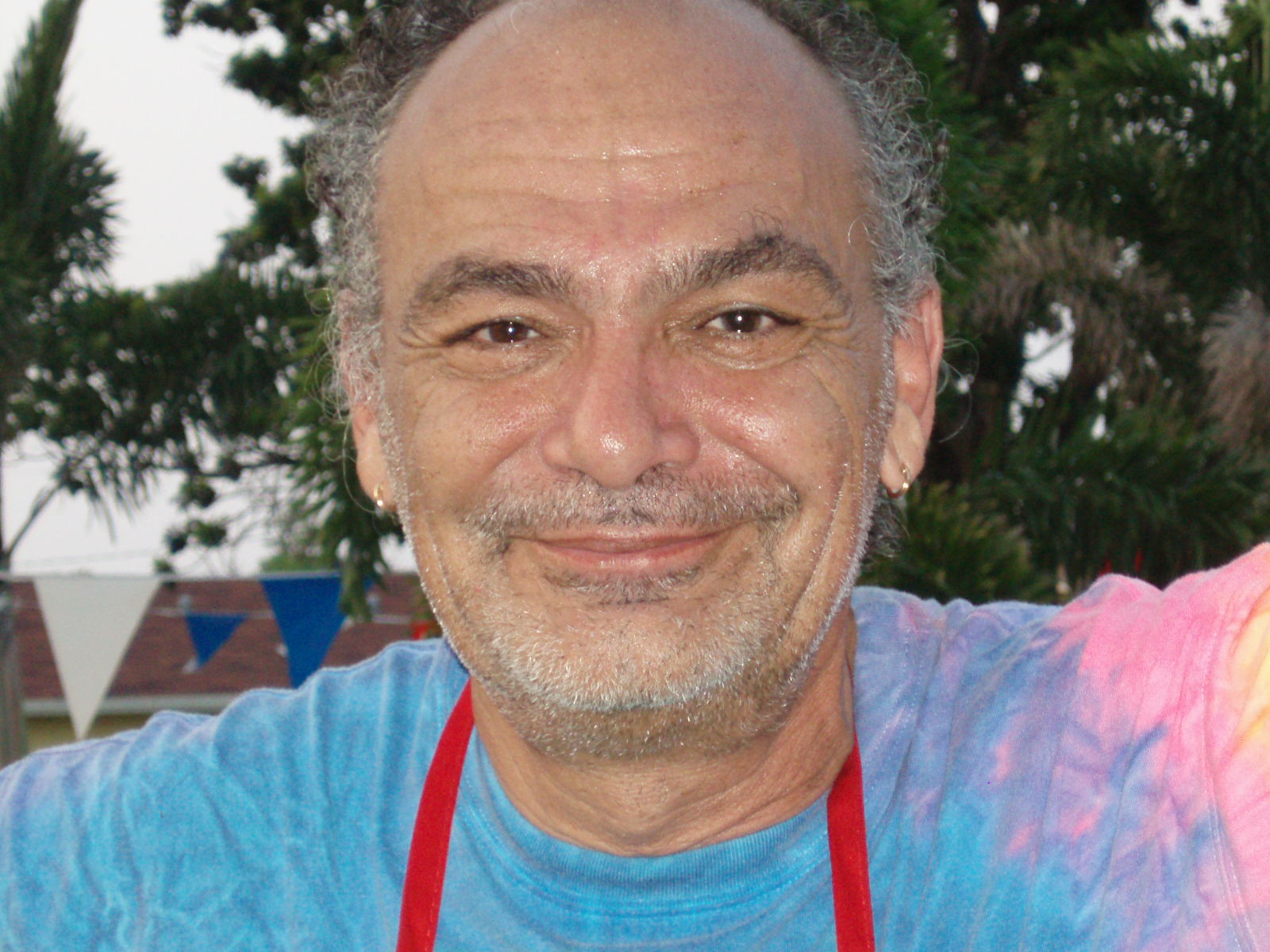 Jack, our cook for the evening.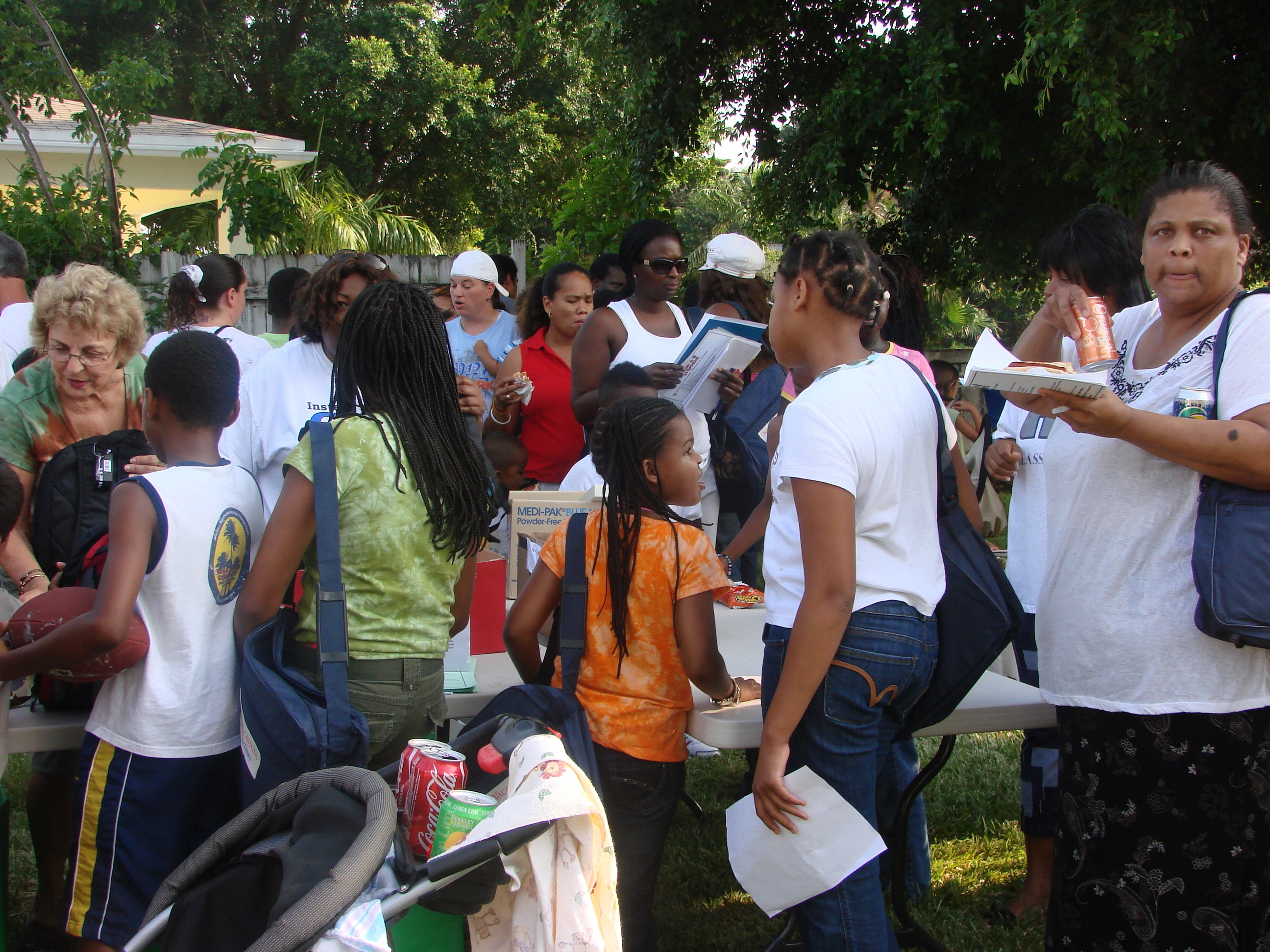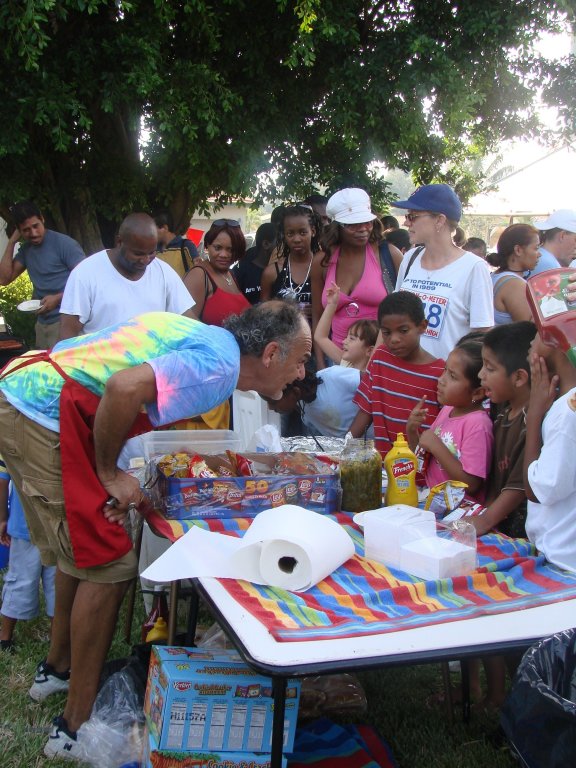 Looks like these folks were enjoying a little food (prepared by Jack) while waiting to get some school supplies provided by Unity church.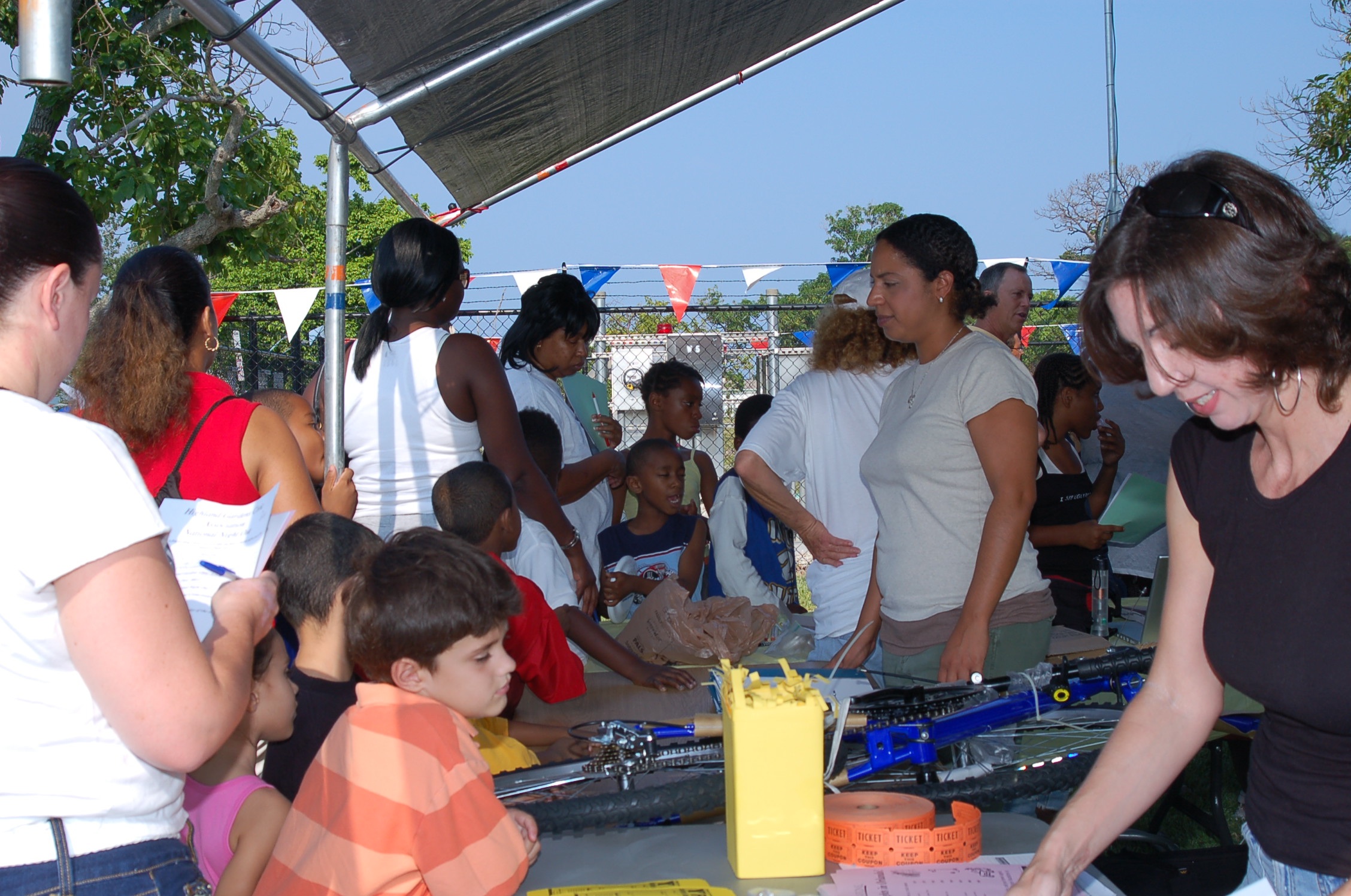 This was the starting point table. Here you could sign up to win a bike, pick up some brochures, and get a check off on your sign in paper. Before you could pick up school supplies, it was necessary to visit all the tables.
Next