Highland Gardens Civic Association News
February 2017

<!TABLE>

PRESIDENT'S MESSAGE By David Kout

For those of you who couldn't join us for our holiday party, we hope 2017 is filled with health and happiness! I want to remind you of something I said when I was first chosen to lead the Highland Gardens Association. I enjoy doing these kinds of activities. What gets to me is showing up at meetings and listening to residents do nothing but constantly complain without offering constructive alternatives or solutions. Most of our neighbors are good about this. I've heard a lot of helpful suggestions. Lorie Mertens Black recently told us about a city project to update the various neighborhood master plans. This is an opportunity hasn't been presented for decades. With a little bit of time and effort we could contribute something that could have a positive impact for many years. Personally, I have volunteered to serve on an advisory board that is convened every 10 years to review and consider changes to the Hollywood City Charter, the basic governing document of our municipality. Whether or not I am asked to serve, I am willing to work with groups of Highland Gardens residents to address the different aspects of our neighborhood master plan. It would be a shame to waste an opportunity like this.

HCCA UPDATE By Vice Pres. Chris Lundy

The H.C.C.A. 2nd annual "Be Mine" Dog Show was held at our beautiful Hollywoof Park, on February 11th, to benefit the Pete Brewer Scholarship Fund. All who attended, both human and canine, had a barking good time. For future events, we hope to convince more of our neighborhood dogs to join in the competition. Surely, there are pounds of pups who could shine as best kisser, or best dressed or even longest tail. Pet owners can bask in the glory of having a star in the family. As you can see, this is a light hearted, fun event for a truly important cause. We are looking forward to seeing you next year.

CONTRACTORS-WHAT A HOMEOWNER SHOULD DO
By Nadine Robinson, Neighborhood Code Enforcement Officer

Many homeowners are unaware of what they need to do or look for when hiring a contractor. Here are a few tips to help protect yourself from unscrupulous contractors:
1. Never pull a building permit yourself. Unlicensed contractors can't pull permits, while legitimate ones will always pull the permits and arrange final inspection by the county/city.
2. If you have been a victim of fraud or suspect someone is operating without a license, contact the Broward County Sheriff's Office Economic Crime Unit at 954-321-4255.
3. Never give large down payments. It's the simplest and most important rule, and the one most people break. With demand so great, unscrupulous contractors often ask for large sums, sometimes more than 50 percent, and then promise the homeowner will be moved to the front of the list. Licensed and established contractors usually don't want more than 10 percent down.
4. Under Florida law, any contractor taking more than 10 percent down must pull all permits within 30 days and begin work within 90 days.
5. Always pay in check or credit card. Never pay in cash.
6. Always ask to see a state or county contractor's certification number, and proof of worker's compensation insurance. Then check with local building officials or the state Department of Business and Professional Regulation to verify.
Additionally, if you hire a lawn maintenance contractor to cut your lawn and/or prune trees, they must blow all grass clippings back onto the private property and not onto the city right of way. State statutes require all landscapers that trim/prune trees and bushes to haul the debris. It is NOT the responsibility of the homeowner.
If you have any questions or concerns, please contact me at (954)921-3061.

INTRODUCING YOUR NEW NEIGHBORHOOD WATCH COORDINATOR
Hello my name is Nila Williams. I am excited to serve you in this capacity. One of my goal is help to mobilize the community and take your concerns to the city. We are all one people and each neighborhood has to look out for the other. I am seeking neighbors who wants to serve as block captains. On the 29th of March we will have coffee with the commissioner where he can voice some of your concerns directly to our elected officials. Please feel free to contact me at 754-777-0468. I look forward to serving and meeting you. Sincerely, Nila Williams Neighborhood watch advisory board member.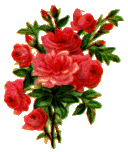 DON'T MISS IT!!

MARCH 12, 2017

ST. PATRICK'S DAY PARADE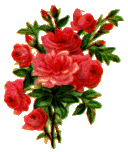 Page 2

...HOLIDAY PARTY...

Our party this year was truly a "holiday" party as Christians celebrating Christmas shared the evening with our Jewish friends celebrating Hanukkah.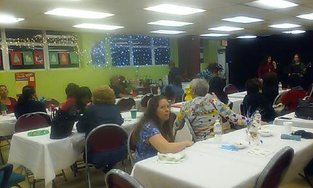 ..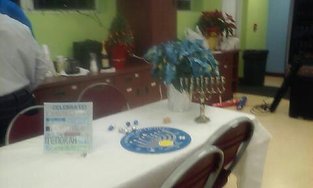 CONGRATULATIONS
Our NTL, Ofc. Burrows,
became a new Daddy in December.
He is now the proud father
of an adorable baby girl.
Our best wishes to him and his wife.


HIGHLAND GARDENS CIVIC ASSOCIATION
meets every 4th Wednesday, 7 pm
at McNicol Community Center
1411 S 28th Ave.
For more info call (954) 9239109.
or visit http://www.highlandgardensfl.org.
HIGHLAND GARDENS COMMUNITY GARDEN HISTORY
Our neighborhood's Community Garden is the only community garden in Hollywood. The garden is located at 2316 Adams Street near the corner of 24th Avenue and Adams Street here in Highland Gardens. It is a community garden activity initiated by our association and it resulted in a special partnership between the City of Hollywood and Highland Gardens Civic Association. My name is Maria Jackson and I was the original coordinator and Shirley Stealey was the manager from 2009-2012. In 2012 I became the manager when Shirley decided to be the area crime watch coordinator. Shirley continues to be our adviser and treasurer for this civic project. The community garden involves bringing people together in the community who are interested in growing their own food. Gardeners must sign an application which includes a waiver and pay a nominal fee of 2./year. The real investment involves hard work. Gardening can be hot and is dirty but the reward is the knowledge of what grows in abundance and also the opportunity to share knowledge and food with other members. Everyone is invited to become a member. Since 2012, Highland Gardens Community Garden has been featured in the Hollywood Gazette twice and we have received the National Wildlife habitat designation which means that we provide food, shelter, and places for wildlife to raise young. We also have been able to plant in the ground and fence in our garden area. Highland Gardens Community Garden is proud to announce that we give away plants to those who want to try growing food at home. Check us out at the Yellow Green Farmer's Market booth 107 on Saturday and Sunday , 1940 N 30th Rd in Hollywood. We have also added a permaculture food forest to our individual garden bed model. The Community Foundation of Broward awarded us a Gardens for Good Grant for the food forest plants. That means that we are landscaping with food that is sustainable and diverse and requires less maintenance than seasonal edibles since most plants in our food forest are perennial or reseed themselves. Food Forests contain foods growing on 7 levels including roots, vines, ground cover, fruit and nut trees, understory plants, and bushes. You can visit and tour the garden to see what is growing there. Recently, the City Commission approved a developer to purchase the land on Adams Street which includes the part where the Highland Gardens Community Garden is located and build 3 story rentals for seniors. We would like to maintain the community benefit of our garden which provides green space and a healthy activity for our community which will include the seniors who will move into our neighborhood It is desirable for the garden to be the green space alongside the new development. The benefits are environmental, therapeutic, social, nutritional, and recreational. We need your support. We are asking that you sign our petition to request a permanent home for Highland Gardens Community Garden on Adams Street as a community benefit. And that you also will visit us and enjoy the natural environment that is growing here in our neighborhood. If you have a composter or tools or large 25-50 gallon pots that you can donate that is always needed. We look forward to seeing you in the garden this spring. Please call me at 954-624-2121 for a tour and applications.
Back to Home