Back in the early 70's, Case had just introduced the "Case
Power" program for their Agricultural and Garden
Tractors.
Many changes were made and to further promote the entire
line of tractors, Case began to produce Garden Tractor
"Demonstrator" models.
Case offered 224's, 444's and 446's etc, Garden Tractors
to the dealers at half their normal cost but the deal
was that the dealer had to use those tractors as
a sales tool to generate more orders. They
would offer it to a potential buyer
to take it home, encouraging
a sale.
The dealers were not allowed to sell the Demonstrator
tractor for a prediscribed period of time.
Case painted the fender assembly and the hood in a semi
gloss black and then decked them out with a set of
decals unlike anything that had been used on
the regular line-up. The tractors were
labelled "DEMONSTRATOR" in
large letters.
The term "Black Knight" is something that the public
placed on these tractors. I am not aware of
Case themselves coining this
terminology.
The Demonstrator tractor was exactly the same as the
regular line-up tractor, the only difference
was the paint and decals.
When the prescribed time frame was up, the dealer was
allowed to sell these Demonstrator units to
the public.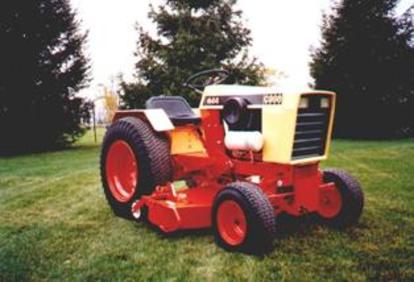 1972 Case 444 Garden Tractor Stock Photo
( regular line-up tractor )
Engine Detail:
Engine Type: Kohler K321A
Gasoline - 1-Cylinder - Air-Cooled
Power: 14 hp [10.4 kW]
Rated RPMs: 3600
Starter volts: 12
Dimensions:
Wheelbase: 48 inches [121 cm]
Front tire: 6.50-8 - Rear tire: 8.00-16
Weight: 770 lbs [349 kg]
Transmission:
Transmission: HY-Driv - Type: hydraulic drive
Gears: infinite (2-range) Fwd and Rev
Oil capacity: 6.5 qts [6.2 L]
Comments:
The HY-Drive uses a fixed-displacement hydraulic
pump to power a two-speed transaxle.
( 'Not hydrostatic drive as all other garden tractors are'. )


Case HydraulicDrive®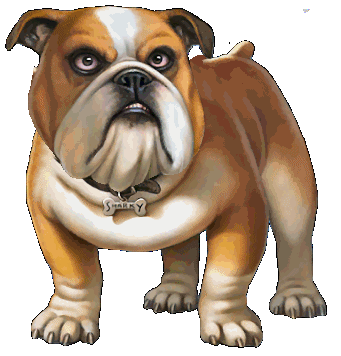 © 2011 - 2022 site designed built and maintained by
thetractorguysct.com all rights reserved